GO Programs
GO Where Meetings Matter is hands down the best place to create, connect, collaborate, and share information.  We want as many people as possible to experience the difference an inspiring environment can make so we are hosting mini-workshops throughout the year on various topics.  We will also list programs that are offered at GO Where Meetings Matter by other groups when they are open to the public.  Each session will likely range between 45 minutes and 2 hours in length, depending on the topic.   We created four categories of workshops:
GO Create – Adults have too little play in their lives.  These programs will change that.  Get into the right side of your brain and create a project or learn a new process (e.g., Zentangle® drawing).  This is a class where you can walk away with something tangible, this could be something you've written, a 3D creation, a drawing, or other type of art/craft project.  Presenters are imaginative individuals who understand the creative process.
GO Thrive – The experts tell us to put on our own oxygen mask first before we take care of those around us for good reason.  Self-care is a necessity if we plan to accomplish anything.  GO Thrive sessions will offer tools and techniques to better equip you to care for yourself on many different levels.  You will increase your capacity to reduce stress and increase your overall wellbeing.  Presenters come from a variety of backgrounds such as mental health professionals, aroma and massage therapists, mindfulness and yoga instructors, physical therapists and more.
GO Discover –  Just because you're not in school doesn't mean you should stop learning.  GO Discover programs will cover a variety of topics that are useful in your professional and everyday lives.  Our speakers offer substantial knowledge and practical experience on their topics and are polished presenters.  The range of subjects is limitless and are based on logic and practical knowledge and the interest and experience of the speaker.
GO Connect – Sometimes don't you just want to get out with a like-minded group of people and connect on important (or not so important) issues?  We will announce a theme / topic for a facilitated discussion and see where the conversation takes us.  Feel free to submit suggestions for a Connection session.
If you have suggestions for a program you'd like to see hosted at GO Where Meetings Matter or you would like to present a Create, Thrive or Discover program, please email Programs@GoWhereMeetingsMatter.com.
Listed below are the current offerings by program type, if you'd like to see the calendar by month, click here.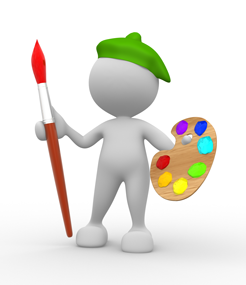 GO Create
Introduction to Zentangle
Coming Soon
Time TBD
$35 includes supplies
Click Here for more info