GO Create Programs
GO Where Meetings Matter is hands down the best place to create, connect, collaborate, and share information.  We want as many people as possible to experience the difference an inspiring environment can make so we are hosting mini-workshops throughout the year on various topics.  Each session will range between 45 minutes and 2 hours in length, depending on the topic.
Adults have too little play in their lives.  GO Create programs will change that.  Get into the right side of your brain and create a project or learn a new process (e.g., Zentangle® drawing).  This is a class where you can walk away with something tangible, this could be something you've written, a 3D creation, a drawing, or other type of art/craft project.  Presenters are imaginative individuals who understand the creative process.
Listed below are outlines of programs we are currently offering or have offered in the past.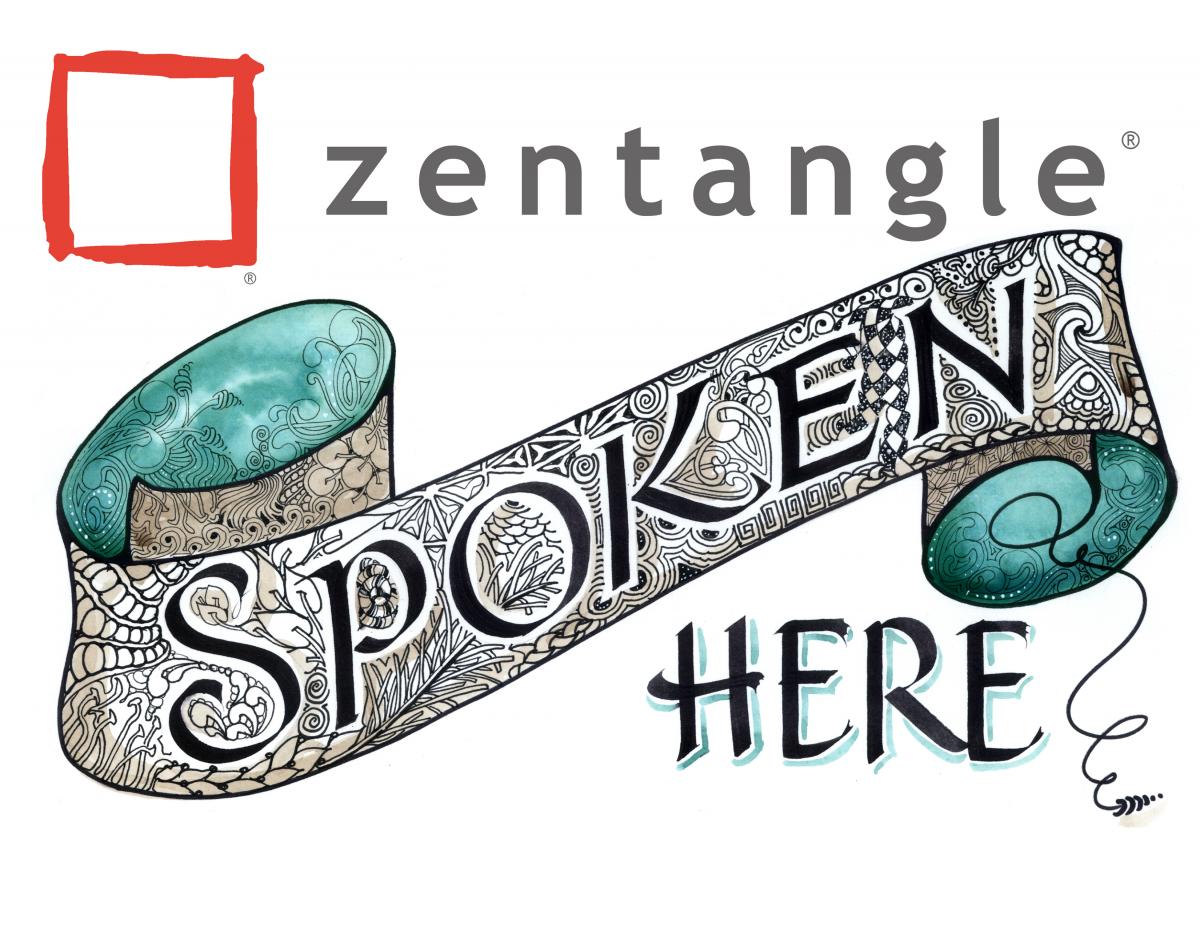 The Zentangle® Method is an easy-to-learn, relaxing, and fun way to create beautiful images by drawing structured patterns. Almost anyone can use it to create beautiful images. It increases focus and creativity, provides artistic satisfaction along with an increased sense of personal well being.
People enjoy many benefits from practicing the Zentangle Method including: relaxation, simple / quick access to mindfulness, non-verbal journalling, improved eye / hand coordination, develop / rehabilitate fine motor skills, and more.  All Zentangle classes are taught by Karen Gordon, CZT of Goals with Soul.
Introduction to Zentangle
This workshop is a basic introduction to the Zentangle Method.  Class will cover the history, the applications, and the basic steps of creating an original Zentangle tile.  This class invites all levels and requires no artistic experience.  This is a great starter class that is bound to leave you thirsty for more.  Recommended for ages 10 to 110.
Length:  2 hours
Cost:      $35 — Includes materials fee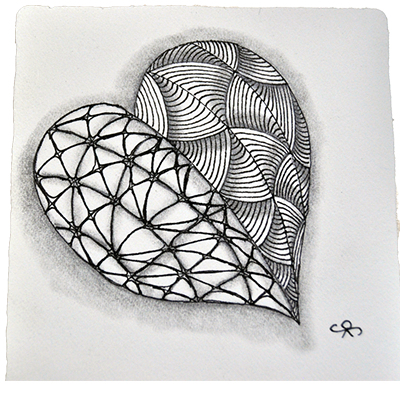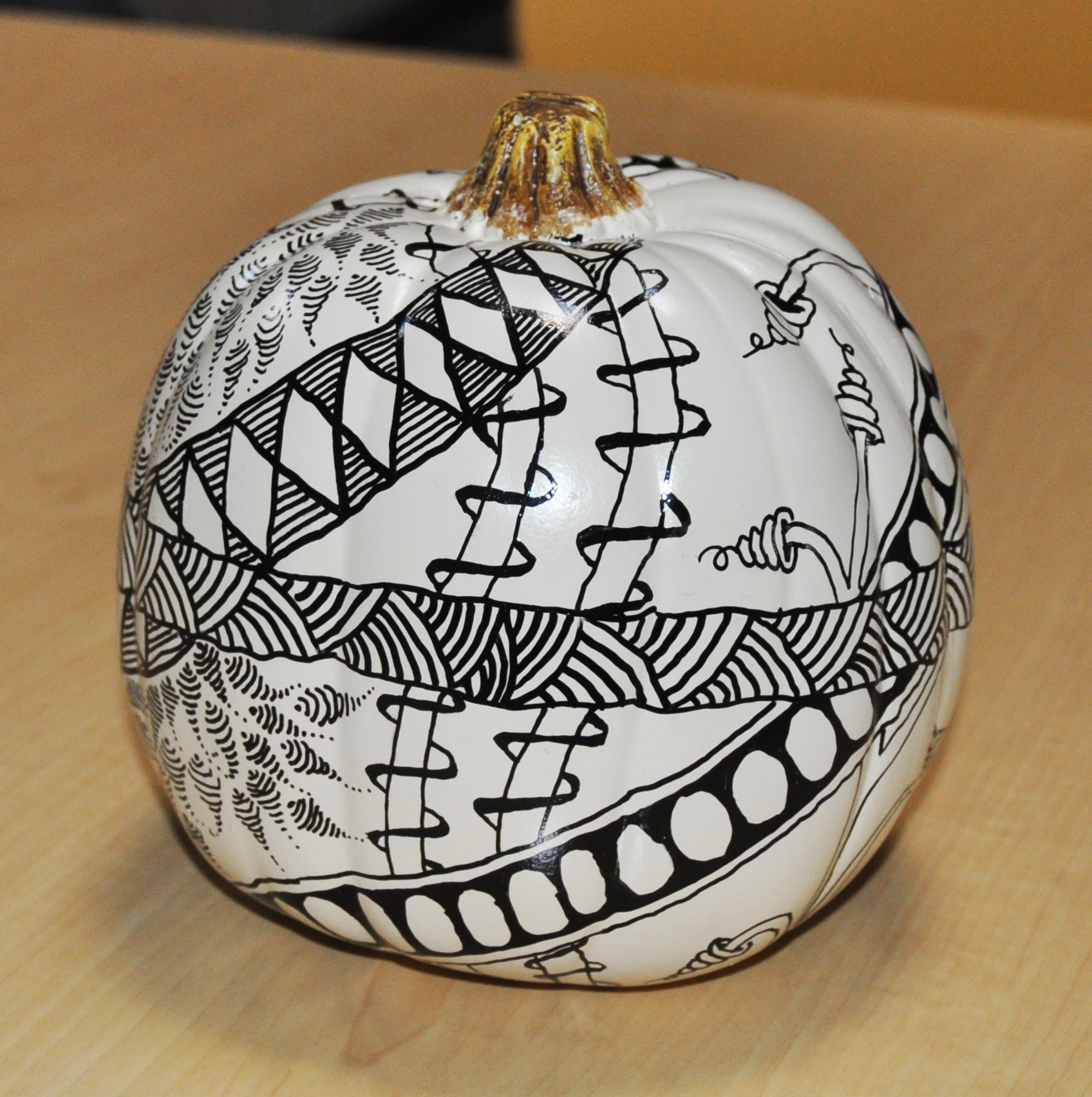 Tangles and Tannins
This is the Adult version of our Introduction to Zentangle workshop.  It covers the same material with the only difference being you are allowed to bring in your favorite adult beverage. Minimum age is 21.
Length:  2 hours
Cost:      $35 in advance / $45 at the door (if space available) — Includes materials fee (does not include alcohol)
Tangled Pumpkins
This workshop will put you in the fall spirit.  We will be tangling 6.5″ tall craft pumpkins (orange and white available) for a permanent fall decoration you can display year after year.  Introduction to Zentangle is a prerequisite.  Class fee is $40 and includes one craft pumpkin per student.  Oil based markers will be available for use in class.
Length:  3 hours
Cost:      $40 in advance / $50 at the door (if space available) — Includes craft pumpkin and use of oil based markers