Day Rental Rates and Fees
Your biggest decision is whether to have GO provide lunch or arrange it on your own
Full-Day and Half-Day Meeting Room Rental
At GO our pricing structure is simple.  Everything but lunch is included in our standard pricing. The Big Idea has a flat rate. The standard rate is $4,500 for a full-day and $2,500 for a half-day. We can quote you a rate with lunch included when we know the size of your group. Our other five rooms are priced per person (each room has a minimum and maximum fee). Standard full-day per-person rates are $85 and half-day rates are $60 per person (up to five hours). The rates with lunch are $105 and $80 per person.
You can add-on any meeting room (smaller than your main room) as a dedicated breakout room, private work space, trainers' retreat, etc.
WEEKEND MINIMUMS:  All Saturday / Sunday events have a $1,000 minimum rental fee per day.

TOTAL PRIVACY
Do you need the entire space?  Does your event require complete privacy?  If so, we can make that happen at a reasonable rate.  Give us call us (734-221-5050) and we'll create a quote for you.
MULTI-MEETING DISCOUNTS
Multi-meeting discounts are available if you book four or more meetings with us at one time.
Comparison
Here's how we compare for a meeting with 20 participants based on pricing from other spaces in the Ann Arbor area: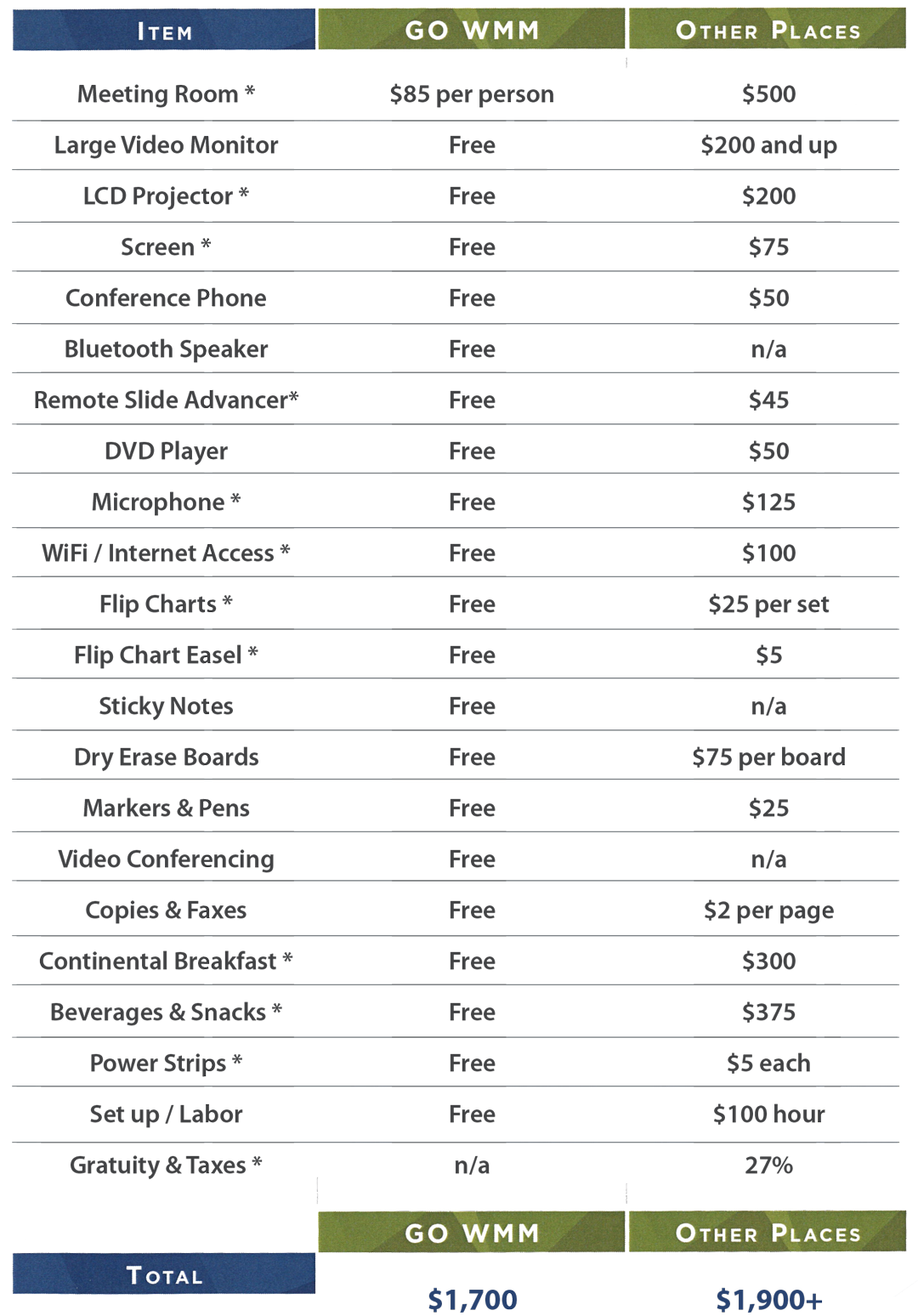 *   Used in calculating comparison total.